Experience a higher level of power and durability with the 322L string trimmer from Husqvarna. This string trimmer offers a range of commercial-style features, including air purge and a heavy-duty bevel gear trimmer head. Add in an efficient air filter and Tap 'n Go head for easy line loading. It's the perfect semi-professional workmate for landowners or landscapers looking for commercial-grade performance from their string trimmer.
22.5 cm³

1.01 hp

Weight (excl. cutting equipment)

9.26 lbs &nb
Manufacturer: Husqvarna
Model Number: 525P5S
12" Bar.
Requires mixed fuel.
*Call For Pricing*
Please contact us for current pricing and availability.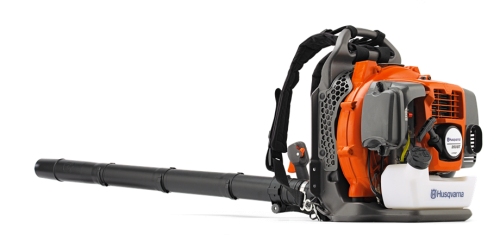 Manufacturer: Husqvarna
Model Number: 350BT
The Husqvarna 350BT is a unique, lightweight backpack leaf blower with the large landowner in mind. This popular 50 cc mid-size blower features a new, powerful X-TORQ engine for increased power, better fuel economy and reduced emissions. The harness and controls are ergonomically designed for high capacity and ease of use. Throttle controls are mounted on the tube.
50.2 cm³

494.41 cfm

180 mph

22.5 lbs