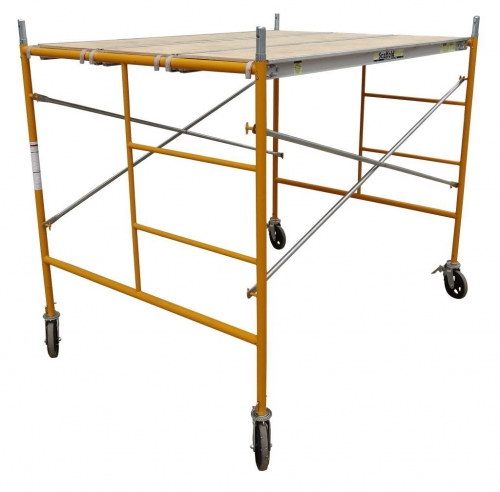 Build it like you want.
Rent the pieces you want.
5' X 5' Frame @ $5.00ea. Per Day/Week.
7' Diagonal Brace @ $2.50ea. Per Day/Week.
7' Alum/Plywood Walkboard @ $5.00ea. Per Day/Week.
8'' Heavy Duty Caster @ $3.00ea. Per Day/Week.
CALL FOR PRICE AND AVAILABILITY TODAY.
PICTURED PRICE WOULD BE $44.94 + TAX FOR 1 DAY OR 1 WEEK.
PICTURE ABOVE CONSIST OF THE FOLLOWING PIECES.
2 - 5' X 5' FRAMES
2 - 7' DIAGONAL BRACES
3 - 7' ALUMINUM/PLYWOOD WALK BOARDS
4 - 8'' HEAVY DUTY CASTERS
Please contact us for current pricing and availability.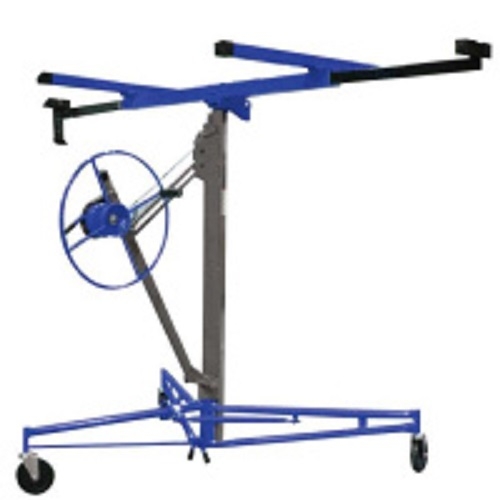 The drywall lift allows one person to lift a drywall panel that is up to 4' x 16' in size. Without assistance.
The panel can be raised to a maximum height of 11'.
The lift's cradle lowers to 34" off the floor for easy panel loading and can support up to 150lbs.
6' drywall extension available for extra cost.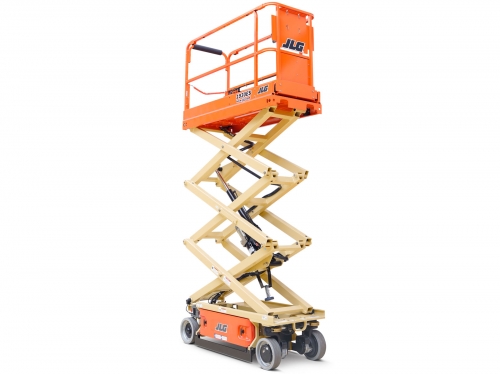 Performance
| | |
| --- | --- |
| Platform height (ft/in): | 20' 0" |
| Platform size (in): | 90.5" x 30" |
| Capacity (lbs): | 800 |
| Raise/lower time (sec): | 28 / 40 |
Dimensions
| | |
| --- | --- |
| Length, stowed (ft/in): | 7' 6.5" |
| Width, stowed (ft/in): | 2' 8" |
| Height, w/lowered platform (ft/in): | 3' 7.5" |
Rental Rates
Day

$125.00

Week

$375.00

Month

$625.00